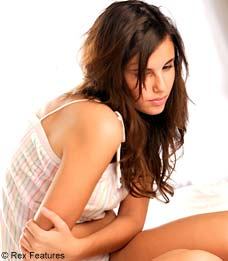 There are several misperceptions about hemorrhoids (piles). Many people think that common activities such as eating spicy foods, riding a bike, sitting on cold benches or sidewalks, or having anal sex cause hemorrhoids. The development of hemorrhoids is not so simple. The real truth is – it is important for patients to have the facts about hemorrhoids (including common hemorrhoid myths) in order to prevent or treat the condition.
If you're suffering from a hemorrhoidal condition and need accurate information, don't hesitate to contact the colorectal and GI specialists at La Peer Health Systems' Hemorrhoid Center of Excellence for a consultation.
Hemorrhoid Myths #1: Piles can lead to cancer.
Hemorrhoids may well be uncomfortable, painful and can progress, turning into quite a serious problem. However, that problem is not cancer. Piles are actually just swollen veins that cause discomfort and are not actually cells, which prevent the progression into cancer. Cancer is the division and mutation of cells and so is completely different but that it not to say that you should assume that your piles are nothing serious. Some cancer patients are susceptible to piles so you should always seek medical attention.
Myth 2: Hemorrhoids are permanent and you cannot cure them.
As with most other health issues, hemorrhoids are not permanent because of their very nature. They are swollen veins that have the ability to change as time goes by. As such, there are plenty of ways in which you can cure and solve your hemorrhoids problem over time.
Myth 3: Piles can be caused by having anal sex.
Anal sex is not a major cause of piles. Although having anal intercourse can make existing hemorrhoids worse, there is no proof that it causes them to begin with.
Myth 4: Spicy foods cause hemorrhoids.
Spicy foods can cause problems with your digestive system because it tends to upset the balance of your stomach. However, it cannot cause piles because spicy food does not affect the veins in the rectal area.
Myth 5: Sitting on a cold sidewalk can cause piles.
This hemorrhoid myth is almost laughable. Sitting on a cold sidewalk, seat or anything else will not cause Piles. In fact, quite the opposite is true. Cold pavements will cause the veins to move further into the body to retain heat. Sitting or standing in the same position for a long period of time can cause piles though because of the strain placed on the rectum.
Myth 6: Hemorrhoids is a senior citizen problem.
Any person of any age can get piles, although older people are more likely to suffer with them because of the degradation of the body and weakening of the rectal walls. However, you should not dismiss the possibility based on age.
Contact The Hemorrhoid Center of Excellence Today
At the Hemorrhoid Center of Excellence in Beverly Hills, our Los Angeles doctors make it a goal to inform patients of their conditions, diagnostic tools and treatment options. Learn more about hemorrhoids and hemorrhoid treatments, including rubber band ligation and hemorrhoidectomy, by calling (888) 742-2032 or contact us online today to get the facts.