Located in Los Angeles, the Hemorrhoid Center of Excellence is a part of La Peer Health Systems. Founded by doctors, La Peer aims to deliver excellent patient care alongside the most cutting-edge treatments available for hemorrhoids and other conditions.
Our goal is to provide comprehensive and compassionate hemorrhoid care and surgical procedures for every patient.
Our promise is to make our patients the top priority and to be with them every step of the way.
Our mission is to provide quality, elective, ambulatory surgical care to promote the health and optimal function required to lead active lives.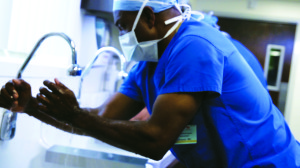 La Peer Health Systems was also named one of the 100 Greatest Places To Work by Becker's ASC Review. The list is compiled through nominations and editorial research and places are chosen based on benefits, wellness initiatives, development opportunities, and overall work environment. We take great pride in our professional and courteous staff and are honored to be included on Becker's 2013 ASC Review.
Premier Hemorrhoid Care
When hemorrhoid sufferers visit the Hemorrhoid Center of Excellence, they can rest assured that they are receiving excellent care. Led by Dr. Gary H. Hoffman, the team at our hemorrhoid treatment center recognizes that hemorrhoids can cause a great deal of pain, discomfort and inconvenience. Our goal is to treat your hemorrhoids with efficiency, expertise and compassion to get you back to enjoying your daily life.
If you are suffering from painful or persistent hemorrhoids, feel free to contact the Hemorrhoid Center of Excellence at
(888) 742-2032.
State-Of-The-Art Facilities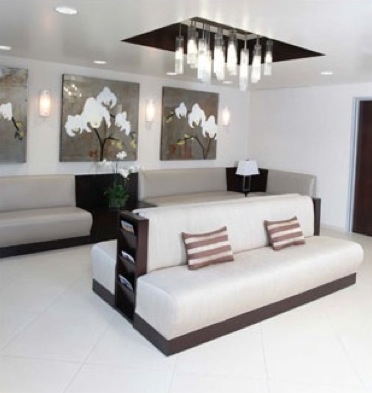 We are proud to see patients in the most comfortable and technologically advanced facilities available. The Hemorrhoid Center of Excellence is also a GREEN SPACE. Visit our facilities page for more information on our innovative green technologies.
Contact the Hemorrhoid Center of Excellence
Hemorrhoids can have a severe impact on your quality of life, causing pain, itching and overall inconvenience. At the Hemorrhoid Center of Excellence, our doctors work hard to ensure that you receive compassionate, effective treatment for your hemorrhoids. No one should ever feel embarrassed about seeking treatment this debilitating condition!
We accept Aetna, Cigna, United and Health Net, but can also work with patients outside of these carriers. You can learn more about pricing and insurance information on our insurance verification page.
To schedule your hemorrhoid consultation, contact us at (888) 742-2032 or fill out our online contact form.
Next, meet our hemorrhoid surgeon specialists.