Chronic hemorrhoids can have a profoundly negative effect on your quality of life by causing discomfort, pain, and embarrassment. If lifestyle changes and over-the-counter remedies haven't been sufficient to relieve your hemorrhoids, you may require a stapled hemorrhoidectomy to correct the problem permanently.
The experienced colorectal surgeons at La Peer Health Systems' Hemorrhoid Center of Excellence specialize a hemorrhoidectomy procedure called the procedure for prolapse and hemorrhoids, or PPH. If you'd like to learn more about stapled hemorrhoidectomy, don't hesitate to schedule a consultation by calling (888) 742-2032.
Before Your Hemorrhoidectomy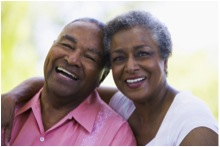 If our board-certified surgeons determine that you are a good candidate for hemorrhoidectomy, they will schedule a procedure at our Los Angeles-based outpatient facility. Before your surgery, you may be required to stop taking certain medications like aspirin and other drugs that affect your blood's ability to clot. The doctors may further instruct you not to eat or drink anything after midnight on the day of the surgery.
During a Stapled Hemorrhoidectomy
Also known as the procedure for prolapse and hemorrhoids (PPH), a stapled hemorrhoidectomy is one of the most common surgical treatments for hemorrhoids. Not only does the procedure offer fast relief from hemorrhoids, but it also allows patients to return to everyday activities sooner than other treatments.
Our experienced colorectal surgeons perform outpatient hemorrhoidectomies at La Peer Health Systems in Los Angeles. Because patients are under intravenous anesthesia, they experience little discomfort during the procedure.
While traditional hemorrhoidectomy involved the removal of the whole hemorrhoid, the new procedure allows surgeons to replace a portion of the hemorrhoid so it can continue acting as a cushion for bowel movements. During the procedure, doctors carefully slide a hemorrhoidal stapler into the anorectum. The stapler then draws in the excess hemorrhoidal tissue. Once the tissue is removed, the lining is re-approximated with titanium staples.
The type of hemorrhoidectomy performed at the Hemorrhoid Center of Excellence lasts just 30 to 45 minutes, and most patients can go home or back to work an hour after surgery. If you're interested in learning more about stapled hemorrhoidectomy, please feel free to contact our specialists for a consultation.
Frequently Asked Questions
Q: Will I be in pain during a hemorrhoidectomy?
A: A hemorrhoidectomy is performed under anesthesia, and patients typically experience minimal pain and discomfort.
Q: Are there any complications or risks associated with hemorrhoid surgery?
A: Hemorrhoidectomy is a serious procedure, and very rare complications do occur. Occasionally, patients will experience temporary leaking of stool, though long-term problems are uncommon. Some patients may experience mild pain after the surgery. Doctors recommend OTC painkillers and warm baths to ease discomfort.
Q: How long does it take to recover from hemorrhoid surgery?
A: Most people experience complete recovery from hemorrhoid surgery within just two weeks.
Q: How can I protect myself from hemorrhoids after my surgery?
A: Making diet and lifestyle changes can help protect you from developing hemorrhoids again in the future. Learn more about hemorrhoid prevention.
Q: Am I a good candidate for a hemorrhoidectomy?
A: Patients who suffer from strangulated internal hemorrhoids or thrombosed external hemorrhoids and those patients for whom OTC treatments are unsuccessful may benefit from hemorrhoid surgery. Ask a colorectal surgeon to determine if you would be a good candidate for a hemorrhoid treatment in Beverly Hills.
Contact the Hemorrhoid Center of Excellence
If you're interested in having a hemorrhoidectomy surgery in Los Angeles, don't hesitate to contact our colorectal surgeons and GI doctors today by calling (888) 742-2032.
Use our Free Insurance Verification form today!
Next, read about hemorrhoidectomy surgery and hemorrhoidectomy recovery.