If over-the-counter hemorrhoid creams have offered little relief for your condition, you may want to consider seeking help from a medical professional. Sclerotherapy is an effective and inexpensive option for treating grade I and early-stage grade II hemorrhoids.
One of the oldest treatments for hemorrhoids, sclerotherapy offers fast relief that has a 70 percent success rate up to a period of four years after treatment. Sclerotherapy is a quick and safe procedure that offers quick relief from hemorrhoid pain and discomfort. To learn more about sclerotherapy, feel free to contact La Peer Health Systems' Hemorrhoid Center of Excellence at (888) 742-2032 for a consultation.
Sclerotherapy for Hemorrhoids Procedure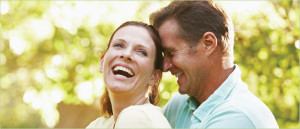 Prior to undergoing sclerotherapy, you will probably be advised to have a bowel movement so as not to remove the hardening agent later, before it can work. During the procedure, our Los Angeles doctors will inject a chemical solution known as a sclerosant into the tissue around the hemorrhoid. It's important to note that colorectal surgeons and GI specialists only recommend sclerotherapy to treat internal hemorrhoids, as the procedure is not effective for external hemorrhoids.
After the solution has been injected, scar tissue forms and the hemorrhoid starts to shrink. One of the benefits of this procedure is that it can be used to treat multiple hemorrhoids at a time.
After Sclerotherapy for Hemorrhoids

Sclerotherapy is an incredibly safe procedure, and most patients experience few side effects. However, our GI and colorectal doctors will sit down with you to make sure you know what to expect after having treatment.
Some patients experience minor pain for a couple days after having surgery. Others may experience light rectal bleeding for a short period of time. Additionally, patients may require further sclerotherapy or other treatments to cure their hemorrhoids permanently.
Frequently Asked Questions
Q: Is sclerotherapy an effective treatment for hemorrhoids?
A: Sclerotherapy is a very effective means of treating grade I and early-stage grade II hemorrhoids. However, sclerotherapy is not usually a permanent means of curing hemorrhoids.
Q: Are there any risks associated with sclerotherapy?
A: Sclerotherapy is a very safe procedure, however certain rare complications may occur. One risk factor is pain due to improper needle placement, so it's important to have your procedure performed by an experienced colorectal surgeon. Be sure to call your doctor if you experience lasting pain or rectal bleeding after sclerotherapy.
Q: What types of hemorrhoids respond best to sclerotherapy?
A: Grade I and early-stage grade II hemorrhoids respond best to sclerotherapy. In contrast, larger hemorrhoids and those in prolapse do not respond well to this treatment.
Q: What are the advantages of sclerotherapy?
A: Sclerotherapy is an easy outpatient procedure with a long history of treating hemorrhoids. The procedure is generally less expensive than more invasive methods. It also allows for multiple hemorrhoids to be treated in a single session.
Contact Our Board-Certified Colorectal Surgeons
Sclerotherapy can offer quick relief from the pain and discomfort of hemorrhoids. If you are interested in scheduling an appointment to learn more about the procedure, feel free to call the Hemorrhoid Center of Excellence's experienced team at
(888) 742-2032 today for a consultation.
Next, learn about rubber band ligation.