While over-the-counter remedies and lifestyle changes may be enough to resolve hemorrhoids in some patients, many people require medical intervention to treat their hemorrhoids. Pursuing hemorrhoid testing and treatment early can help curtail the pain and discomfort associated with chronic hemorrhoids.
If you would like to schedule an appointment with a board-certified colorectal surgeon or gastroenterologist, please feel free to contact La Peer Health Systems' Hemorrhoid Center of Excellence today by calling (888) 742-2032.
Diagnosing Hemorrhoids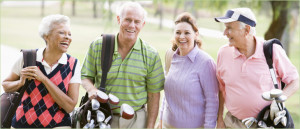 The process of diagnosing hemorrhoids is a simple one. The doctors at the Hemorrhoid Center of Excellence will perform a digital rectal exam, or DRE, and visually inspect the anal canal and rectum for anything abnormal. In order to check for internal hemorrhoids, which may be too soft to be felt during a digital exam, the doctor will also use a tool called an anoscope to view the inside of the anus and rectum. Any discomfort you experience during this procedure should be mild.
After the proper diagnosis is made, your doctor will be better able to prescribe treatment options for your particular case. The GI specialists and colorectal surgeons at the Hemorrhoid Center of Excellence offer a number of effective treatments for hemorrhoid relief. The two most common treatments are hemorrhoid banding and surgery.
Hemorrhoid Band Ligation
Hemorrhoid banding, also known as rubber band ligation, is a treatment for internal hemorrhoids that involves the placement of a band around the base of the blood vessel, cutting off the blood supply to the hemorrhoid. Because the band is placed above the nerve line, the procedure is a painless one. After one to two days, the hemorrhoid will fall off and be passed during a bowel movement.
For more information about band ligation, contact our hemorrhoid experts at (888) 742-2032.
Hemorrhoid Treatment
Surgery is a good option for healing hemorrhoids that don't respond to less invasive treatment options. At the Los Angeles Hemorrhoid Center of Excellence, our doctors are experts at performing the hemorrhoidectomy procedure known as the procedure for prolapse and hemorrhoids, or PPH.
A stapled hemorrhoidectomy involves the removal of excess tissue that causes bleeding. Your colorectal surgeon will then replace a portion of the hemorrhoid so it can continue acting as a cushion for bowel movements.
Our surgeons also offer a minimally-invasive treatment called transanal hemorrhoidal dearterialization (THD) for treating hemorrhoids. This procedure allows surgeons to place stitches in precise locations, so they simply impede the blood flow, without taking extra tissue, which is what makes the surgery different from a traditional hemorrhoidectomy (also known as PPH).
In most cases, patients can return home just an hour after undergoing the procedure. Learn more about our hemorrhoidectomy treatment by contacting our doctors at (888) 742-2032.
Post-Operative Pain Control After Hemorrhoid Surgery
Frequently Asked Questions
Q: When should I seek treatment for hemorrhoids?
A: If you are experiencing hemorrhoids that last longer than a few days, or that don't respond to OTC treatments, you may want to seek medical attention.
Q: Is banding painful?
A: Banding is not a painful procedure, as the band is placed above the nerve line.
Q: Who needs surgery to treat their hemorrhoids?
A: People with severe hemorrhoids, and don't respond to creams or ointments, may require surgical intervention.
Q: How long does a hemorrhoidectomy procedure last?
A: The type of hemorrhoidectomy performed by the surgeons at the Hemorrhoid Center of Excellence lasts just 30-45 minutes.
Q: Is it really dangerous to overuse hemorrhoid creams?
A: Overusing over-the-counter creams and ointments can cause skin rashes and inflammation. Unless directed by a doctor, you should not utilize these products for longer than one week.
Contact the Hemorrhoidectomy Specialists Today
For more information about hemorrhoid testing and treatments, feel free to schedule a consultation by calling (888) 742-2032. Our Los Angeles hemorrhoidectomy surgeons look forward to aiding your hemorrhoid treatment.
Use our Free Insurance Verification form today!
Next, learn about Sclerotherapy.